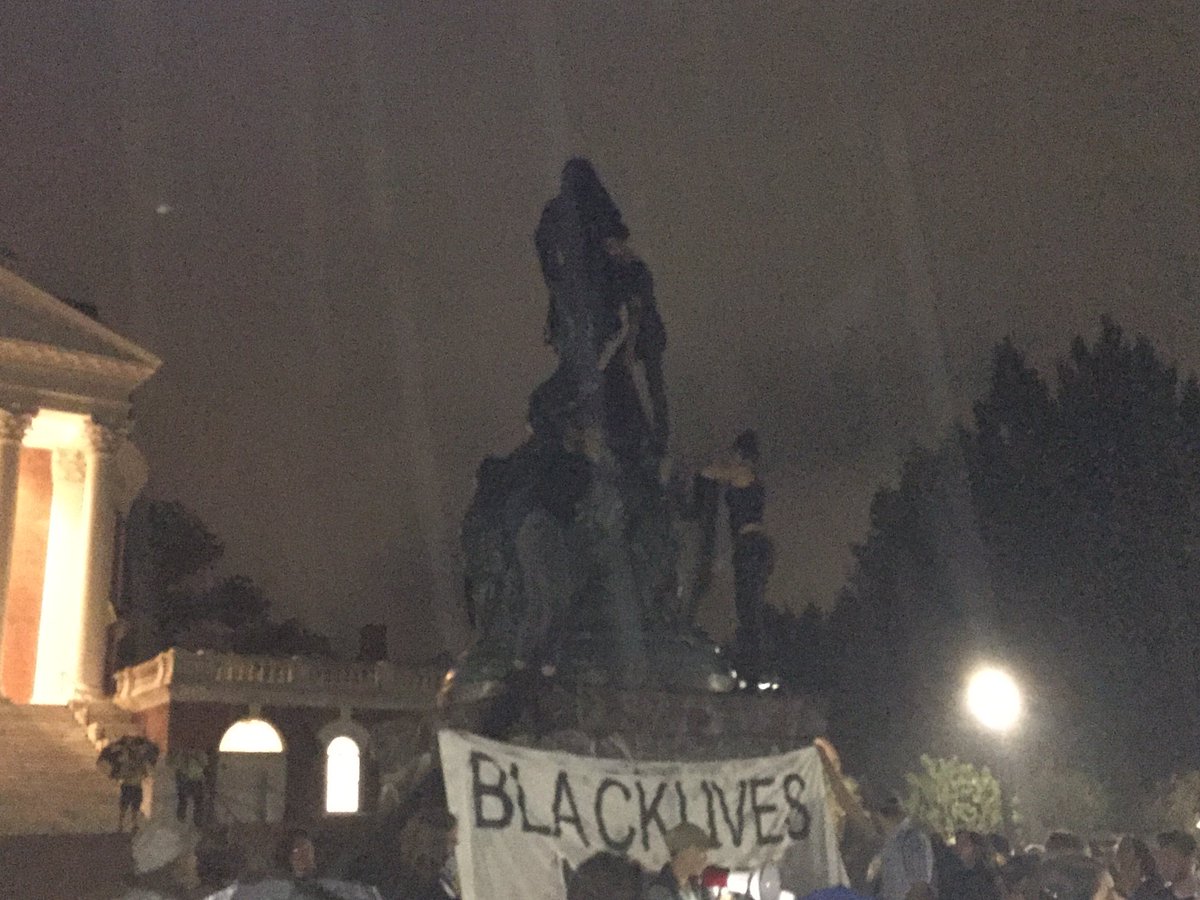 Students and other University of Virginia community members shrouded a statue of Thomas Jefferson in black Tuesday night during a rally criticizing the university's response to recent white nationalist demonstrations that unfolded on and near the campus.
About 100 people gathered for the protest Tuesday night, according to the Daily Progress. They covered the statue of the university's founder, and signs reading "racist" and "rapist" were placed on it.
Speakers at the rally pressed the university to comply with demands made by the Black Student Alliance last month that included removing Confederate plaques from the university's rotunda and banning white supremacist groups from campus, the Daily Progress reported.