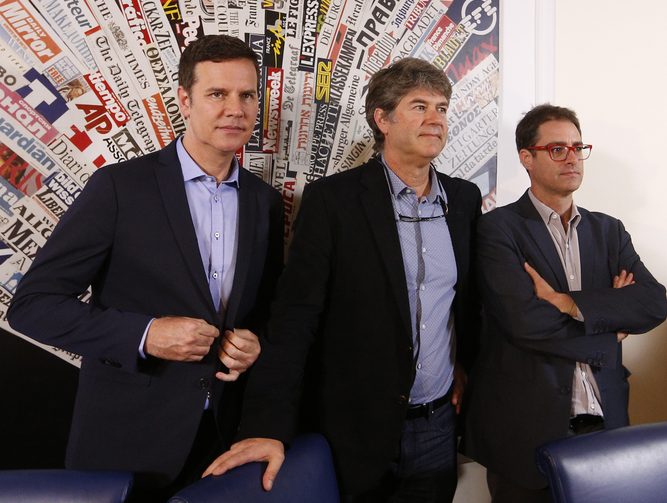 Chilean clerical sex abuse survivors Juan Carlos Cruz, James Hamilton and Jose Andres Murillo prepare to speak to the media at the Foreign Press Association building in Rome May 2. (CNS photo/Paul Haring). 
"I was part of the problem! I caused this. I am very sorry, and I ask your forgiveness," Pope Francis told the Chilean victims of sexual abuse and cover up when he met them in two-hour personal encounters, and then as a group, in the Vatican over the past days.
Read the rest by By  Gerard O'Connell | America Magazine
***
Francis speaks like the snake assuring a mouse that he can change his nature
Once again, we look through history to identify the Whore of Revelation 17. We look at the very beginning of the Roman Catholic religion and beyond. What were their beliefs? How did they supposedly become the center of the "Christian Church"? Was it by GOD, or the masterpiece apostate system of Satan?