Chaos erupted during Thursday's joint hearing before the House Judiciary and Oversight Committees when Rep. Louie Gohmert (R-TX) asked FBI official, turned central palace coup d'état conspirator, Peter Strzok how many times he looked into his wife's eyes while lying about the extramarital affair he was having with FBI attorney Lisa Page.
Cocky, arrogant FBI Deputy Assistant Director of Counter Intelligence Peter Strzok pictured.

"I've talked to FBI agents around the country. You've embarrassed them, you've embarrassed yourself," Gohmert said. "I can't help but wonder when I see you looking there with a little smirk; how many times did you look so innocent into your wife's eyes and lie to her about Lisa Page?"
The left erupted in outrage: 
Mr. Chairman, that's outrageous!

Mr. Chairman! 

Have you no!

This is intolerable harassment of a witness! 
Watch: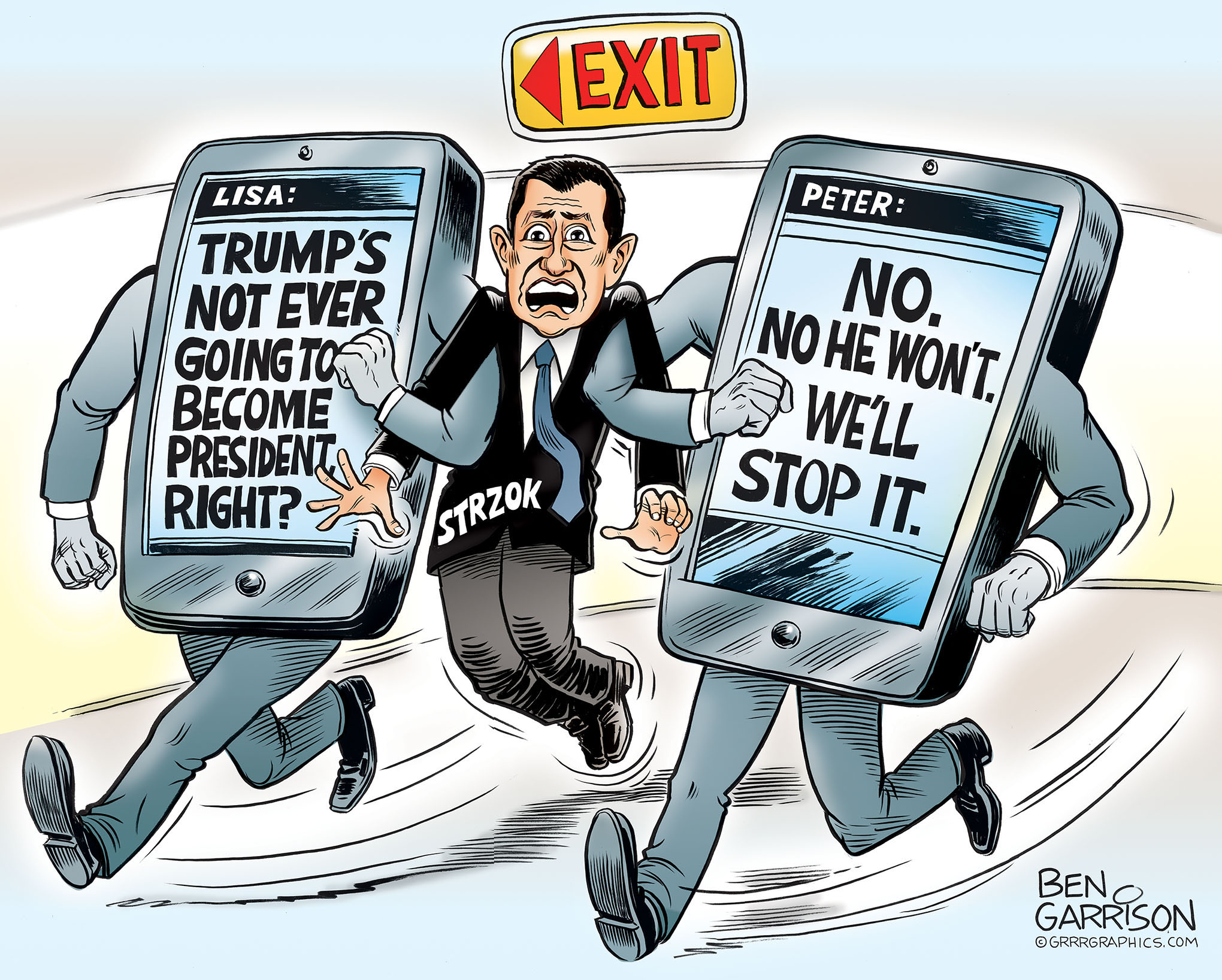 Statism, infidelity and treason have long ago replaced God, Family and Country first values throughout all levels of government in America. Strzok and Page pictured here epitomize the phrase that voting and paying taxes are for suckers.
OK so, everyone knows what Deputy Assistant Director of Counter Intelligence Strzok did. Why is no one in media talking about Strzok's supervisor, Director of Counter Intelligence, Bill Priestap?