There are no coincidences…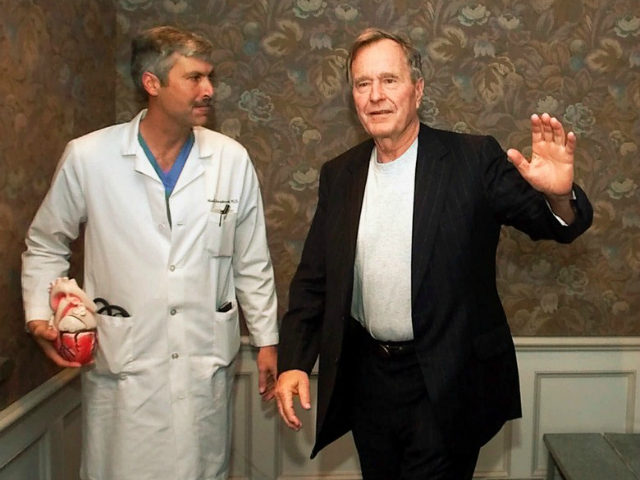 Former President George H.W. Bush's former cardiologist was shot and killed Friday morning while riding his bicycle to his office at Houston Methodist Hospital.
Troy Finner, Houston Police's executive assistant chief, announced that Dr. Mark Hausknecht, 65, was riding his bicycle towards South Main Street around 9 a.m. when the suspect on a bicycle rode past him, circled back, and fired two shots in his direction.
Hausknecht flagged down an ambulance for help while the shooter fled on his bicycle.
Medics rushed the cardiologist to a nearby hospital, where doctors pronounced him dead. The cardiologist was riding through a 1,345-acre medical complex through Houston's Texas Medical Center when he was gunned down. Finner said the bullets hit Hausknecht at least once.
Bush, who once consulted Hausknecht in 2000 for an irregular heartbeat, released a statement Friday offering his condolences to Hausknecht's family, friends, and colleagues:
Police are investigating to determine whether the shooting was premeditated or random.