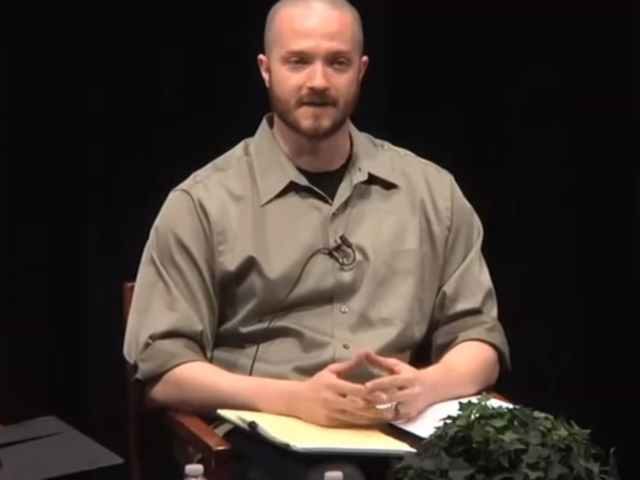 University of Mississippi Professor James Thomas says that simply harassing Republicans in restaurants isn't enough, leftists should put their "whole damn fingers" in senators' meals, because they "don't deserve civility."
James Thomas, an Assistant Professor at Ole Miss, tweeted from his account @Insurgent_Prof, calling for the abandonment of civility by contaminating GOP senators' meals in restaurants, or redistributing the meals to other patrons.
Thomas made this statement on October 6, the day Justice Kavanaugh was sworn into the United States Supreme Court. He has since set his account on private.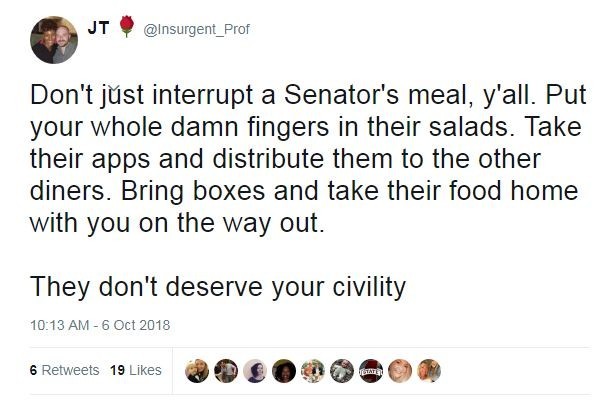 Don't just interrupt a senator's meal, y'all. Put your whole damn fingers in their salads. Take their apps and distribute them to the other diners. Bring boxes and take their food home with you on the way out. They don't deserve your civility.
Mississippi State Senator and U.S. Senate candidate Chris McDaniel reacted to the professor's statement on Facebook, calling for "disciplinary action."
This hasn't been the professor's first time calling for harassment. In a July tweet, Thomas said that he might begin "calling the cops on white people," because he believes it's clear that skin color is an issue directly pertaining to national security.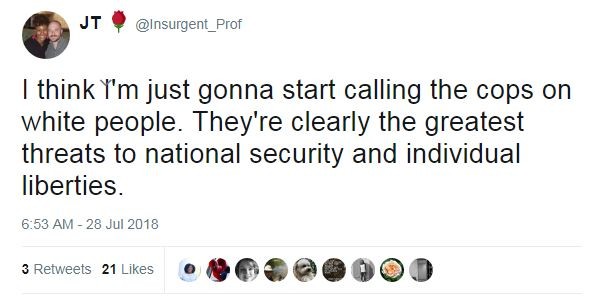 I think I'm just gonna start calling the cops on white people. They're clearly the greatest threats to national security and individual liberties.
Source: by Alana MastRangelo | Breitbart