Andrew Yang is just trying to give people $1,000 … and mouthfuls of whipped cream.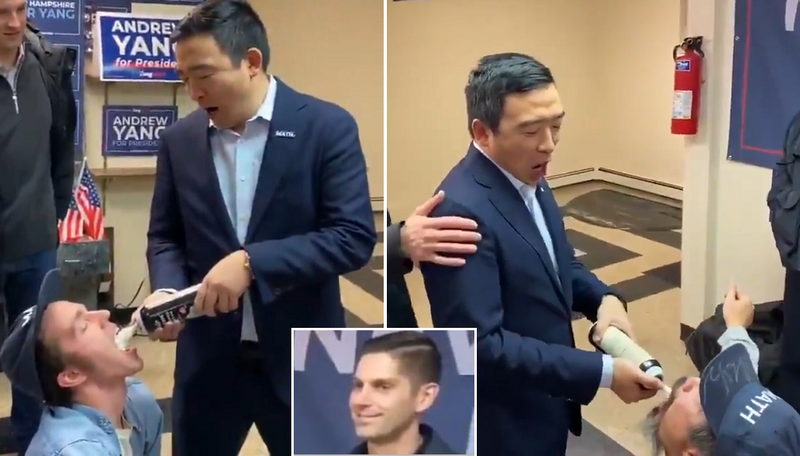 The 2020 White House candidate raised eyebrows on Tuesday when he shot whipped cream into the mouths of two kneeling men at the opening of his brand new New Hampshire field office.
"That's a full service presidential candidate!" Yang exclaims as he dispenses the creamy confection into the first man's mouth.
As Yang began to shoot more whipped cream into another kneeling man's mouth, an aide can be heard saying "Stop. That's enough, that's enough," as he corrals the presidential candidate away.
Watch below and keep an eye on his aide to see if you can tell the moment visibly dies inside before jumping in. The security guard on the right, meanwhile, is just taking it all in.