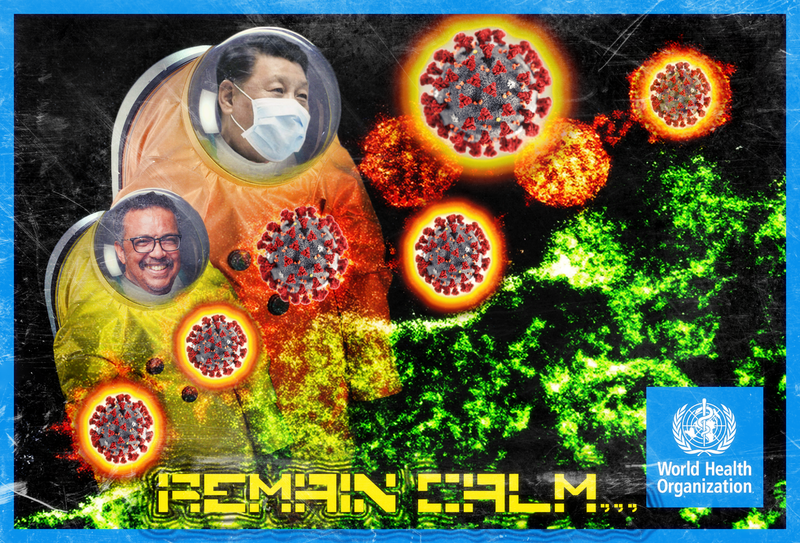 A song by the rock group The Who about the facade one erects, or the pose one assumes, whether from pride, arrogance, insecurity or some other motive, in order to conceal his or her identity or essential self. The song lists various happenings, the pursuit or occurrence of which causes us to forget that we conceal ourselves as such.
People, especially in the West, just don't get it yet. COVID-19 is the world changer, the reset of civilization. This bad little piece of manufactured bug is in the process of wiping out the whole Chinese economy. Because China is the start of 70-90% of the world's supply chain, most countries' economies and supplies are going to evaporate.
Ask yourself this:
1) What do I use every day/week/month that I cannot live without and has any part of its supply chain anchored in China?
Well, that ****'s going away. And, not for just a week, or even a few months. It's going away for in all likelihood a couple of years at least.
2) What do I buy/eat if the local grocery stores are all closed? How long can I go without being able to shop at one?
A chain, they say, is only as strong as its weakest link. The supply chain that puts food in your local grocery store is built on so many supply chains that it would boggle your mind. Truck parts, refrigeration pumps, packaging machines, plastic wrap, the list goes on and on. All of it is going away.
3) How cheaply are you willing to work?
Figure out what you think your "price" is and then ask yourself why any manufacturer would produce anything from gasoline to chick pot pies? Because the moment they can no longer produce at a profit, they will shut down.
4) When you believe, rightly or wrong, that in leaving your home to work/shop for food could be a death sentence to not only you but to those you live with, and any of those people's departure from the home could mean the same, what would you leave your house for?
This is the thought process that will paralyze all society. Once people realize that this beastie has a window of being asymptomatically infectious, (super spreaders), for up to 24 days, and that if you happen to get it and beat it, you have just as good a chance to catch it again, and that the second time it has much better odds of killing you than it did the first time. What are you leaving the house for again?
The folks just do not understand it yet. But they will soon.