The BBC's correspondent in China has warned that the communist government may be in the midst of a second coronavirus cover up, as a massive police and medical response to a new cluster in Beijing doesn't tally with the reported number of cases.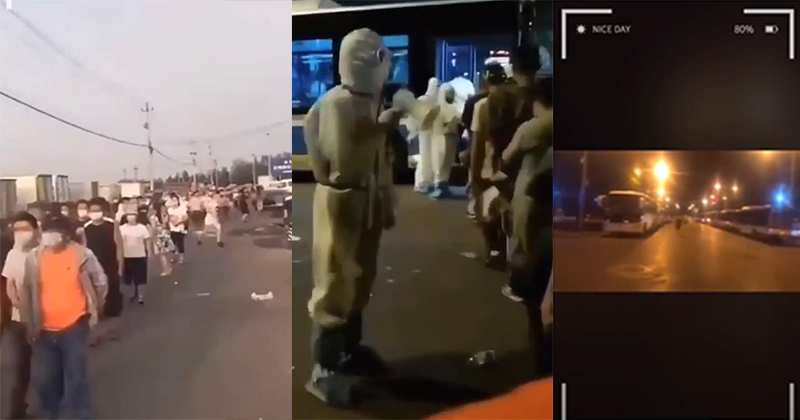 The Chinese government has locked down the capital city, instituted travel bans, and is rounding up residents, putting them on buses and placing them in quarantine:
The footage was shot by activist Jennifer Zeng, who claims that seven hotels in the city were requisitioned by the government to be used as quarantine sites.
However, Beijing only reported 27 new infections yesterday, and 106 in the past five days, prompting many to wonder, just what the hell is going on here.
More footage shows hundreds of people lining up outside Youan hospital in Beijing for virus screening:
Massive amounts of fruit and vegetables have been discarded after Beijing shut down Xinfadi wholesale market:
Earlier in the week huge amounts of police, with no regard for social distancing were deployed to the market:
The BBC's Stephen McDonell noted that the Chinese government is either being "super cautious", or they are again not giving accurate figures on the new infection rate.
Owners of the market that was shut down in Beijing are reportedly claiming that the 'more infectious' strain of the virus came from Europe via some dodgy salmon, however the Chinese Centre for Disease has said there is no evidence to support the claims.