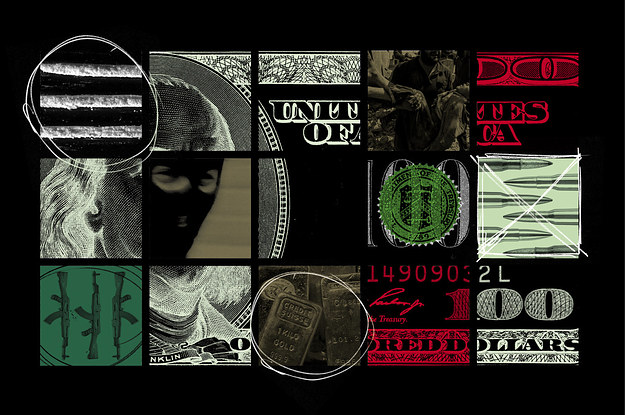 Pineapple Street Studios and BuzzFeed News bring you this five-part series investigating how the most powerful banks in the world facilitate the worst of humanity — terrorism, human trafficking, the drug trade — all in plain sight of the governments.
FinCEN Files: All you need to know about the documents leak
Listen To The First Episode Of Our FinCEN Files Podcast: How Terrorists Use Big Banks To Move Money
***
Part 1: Secret Documents Show How Criminals Use Big-Name Banks To Finance Terror And Death, And The Government Doesn't Stop It (podcast)
Part 2: Documents Show Deutsche Bank's Top Executives Were Warned It Had A Dirty Money Problem. Then A $10 Billion Scandal Broke.
Part 3: We Got Our Hands On Thousands Of Secret Documents. Let's Break Them Down.
Part 4: He Was At The Heart Of Two Of The Biggest Dirty Money Scandals In History. These Are His Secrets.
Part 5: Here Is How Banks Have Responded to The FinCEN Files Investigation
Part 6: Explore Thousands Of Suspicious Payments Sent Around The World
***
Unchecked by global banks, dirty cash destroys dreams and lives
Secret documents show how North Korea launders money through U.S. banks