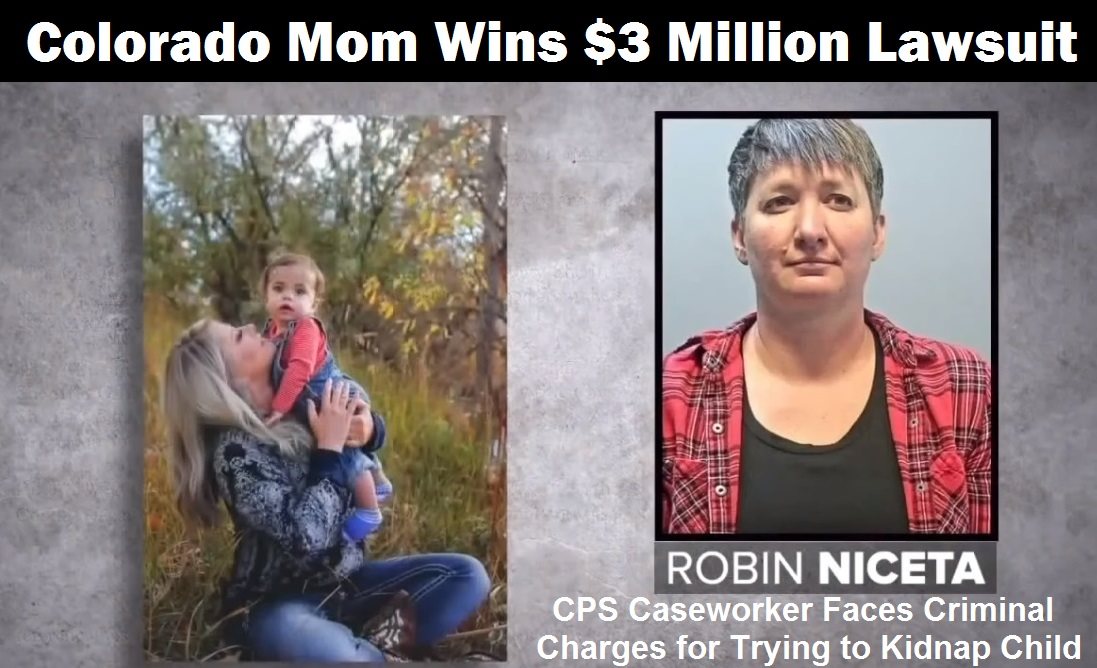 (Brian Shilhavy) In my over 2 decades as an independent publisher, I don't think there has been another story I have reported on that gives me more satisfaction than this one out of Aurora, Colorado.
Danielle Jurinsky, an Aurora city councilwoman, spoke out on a radio program and criticized the city's chief of police, Vanessa Wilson, back in January of 2022.
The next day, police chief Wilson's lover, a child welfare social worker, made an anonymous call to Child Protective Services (CPS) falsely accusing Danielle Jurinsky of sexually molesting her 2-year-old son. When CPS opened a case against Jurinsky, the social worker who made the anonymous call, Robin Niceta, requested that she be given the case.
Her intent was to apparently take permanent custody of Danielle Jurinsky's two-year-old son.
But Danielle Jurinsky was not intimidated, and as she later stated: "You picked a fight with the wrong person!"
Jurinsky found out that it was Robin Niceta who made the call, and called her out publicly, which resulted in Niceta resigning from her position. She was later arrested on criminal felony charges, which allowed the local media to report on the story bringing even more pressure to the story.
Being in the public spotlight now, other families came forward to report that Robin Niceta had taken similar actions against them. In fact, one of Niceta's reported MOs was to approach a mother under investigation with sexual advancements, and if the mother resisted, she ended up losing her children.
So what at first appeared to be just a political retaliation story soon blew up to a systemic problem within the county child welfare department, and soon a local attorney had over 40 families making complaints in what has now become a class action lawsuit.
Jurinsky did not stop there, however. While waiting for the criminal trial to begin, which is scheduled for later this year (2023), she filed a $1 million defamation lawsuit against Niceta, and a few weeks ago a judge ruled in her favor, awarding her $3 million in damages.
I have compiled a short video from local media reports that traces the history of this case, which is still ongoing.