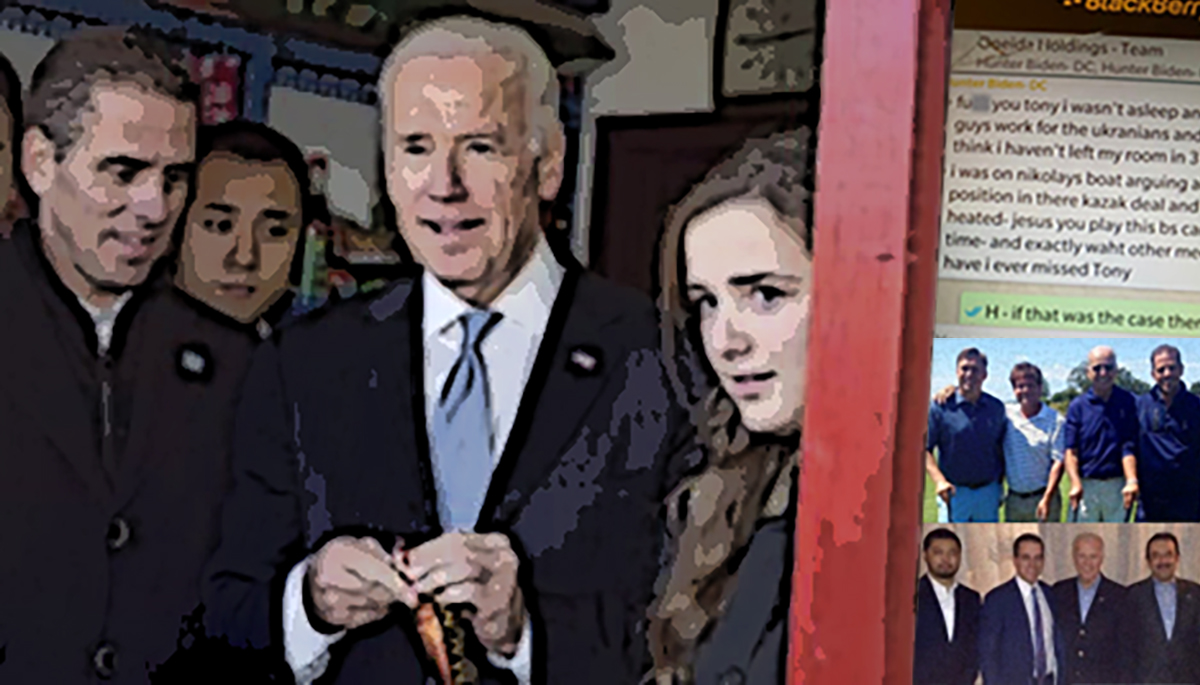 Executive Summary of Seamus Bruner's revelations below:
This report is a one stop shop for all Biden Inc. email revelations. This roadmap to Biden corruption is full of information you won't find in a single article anywhere else and contains brand new emails provided EXCLUSIVELY to Corey's Digs
Documents Reveal New Details Proving Biden Inc's Cozy Ties with Chinese Communist Party Leadership Via Chinese Billionaires
New messages show Joe Biden son's expletive-laced rant that his lucrative Ukrainian pay was in jeopardy after father left office. Biden: "I was fighting for the only income I have left"
Insider Documents Reveal How Hunter Biden Associates Helped Chinese Military Contractor Acquire Michigan Dual-Use Manufacturer Under a Secret Project the Chinese Code Named "Project Hanson"
Biden Defector's Emails Reveal Hunter's Associates Viewed Direct 'Pipeline' to Obama-Biden Administration as 'Currency'
'This is China, Inc.': Emails Reveal Hunter Biden's Associates Helped Communist-Aligned Chinese Elites Secure White House Meetings
Thanks to three brave Americans, we now know that Joe Biden has long misled the public about his involvement with his family's foreign business entanglements while he served as vice president.
At considerable personal risk, former Biden family business partners Tony Bobulinski and Bevan Cooney, and computer shop owner John Paul Mac Isaac, have come forward with tens of thousands of primary-source documents — internal corporate records, emails, and text messages — detailing years of business dealings that centered on trading on the Biden name.
This material suggests that, despite Joe Biden's insistence that he knew nothing about his family's business deals, he was well aware of his son Hunter Biden's business ventures in China, Ukraine, Kazakhstan, and elsewhere.
These new troves constitute hard evidence of Biden family corruption, and confirm our reporting dating back to my close friend and colleague Peter Schweizer's 2018 book "Secret Empires."