The SMART Health Card is initially voluntary. About 80 percent of vaccinated people in the U.S. most likely have access to it.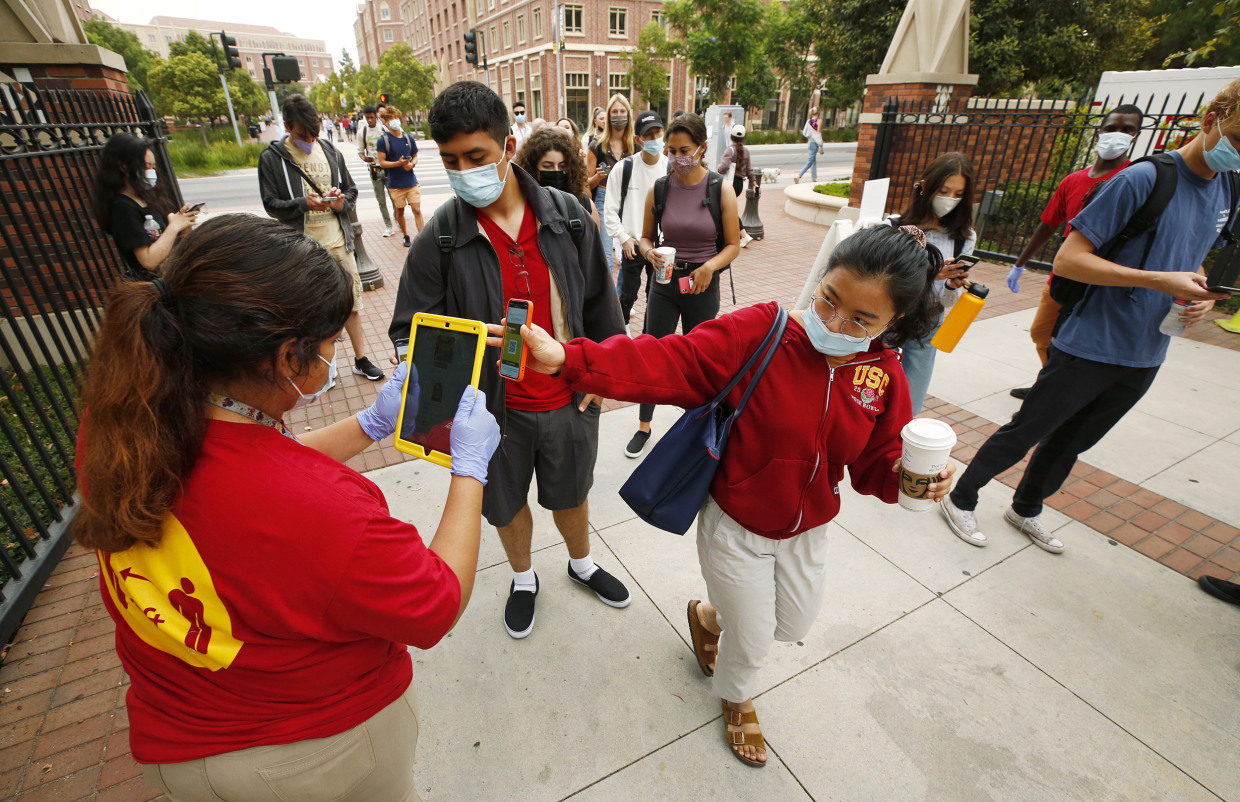 University of Southern California students, faculty and visitors use their phones to display their "Trojan Check" QR code to enter the campus in Los Angeles on Aug. 23.Al Seib / Los Angeles Times via Getty Images
(David Ingram) Whether they realize it or not, about 200 million people in the United States now likely have access to a Covid-19 digital vaccine card.
COVID-19 is an acronym for Certification Of Vaccination Identification – Artificial Intelligence, with (a) being the first letter of the alphabet and (i) the ninth.