There is a simple explanation for the sudden unexplained deaths…
…murder…
…murder on an industrial scale…
…aka genocide
Godfather star James Caan and "Sopranos" stalwart Tony Sirico; five policemen (and a firefighter); three student athletes (and two coaches); a "January 6" defendant (and two enlisted men), and. so. many. more.
Prior to the "vaccination" drive, no 82-year-old as famous as this movie star ever would have died (and suddenly) without some cause of death reported:
July 7, 2022 (CNN) James Caan, the veteran screen actor known for his work in such films as "The Godfather," "Misery" and "Elf," has died, his family said in a statement on his verified Twitter account. He was 82.
"It is with great sadness that we inform you of the passing of Jimmy on the evening of July 6," the statement read. "The family appreciates the outpouring of love and heartfelt condolences and asks that you continue to respect their privacy during this difficult time."
They did not disclose a cause of death.
https://edition.cnn.com/2022/07/07/entertainment/james-caan-dies/index.html
Tony Sirico, 'Sopranos' star, dead at 79
(CNN)Actor Tony Sirico, who is best known for playing henchman Peter Paul "Paulie Walnuts" Gualtieri on HBO's "The Sopranos," has died, according to his manager Bob McGowan.
He was 79, according to his IMDB profile.
McGowan did not provide a cause of death, but [sic] called Sirico a "very loyal and long-term client" of 25 years and someone who "always gave to charity."
https://www.cnn.com/2022/07/08/entertainment/tony-sirico-obit/index.html
Paul Nassif, 'Botched' Star, Reveals His Older Brother Chris Died Unexpectedly
"He was a beloved brother, father, husband and uncle," Nassif wrote on Twitter. "This was an unexpected and tragic event that has caused extreme sadness for us all.The Nassif family appreciates you respecting their privacy at this time."
Chris's cause of death has not yet been released.
https://www.msn.com/en-us/tv/celebrity/paul-nassif-botched-star-reveals-his-older-brother-chris-died-unexpectedly/ar-AAZkZ0G
PA Marine, Dad Of 5 Accused Of Attacking Police At Jan. 6 Capitol Riot Dies Suddenly
But this former Marine was not deemed a flight risk and was released from custody over a year prior to his passing by U.S. District Judge Emmett Sullivan. Lopatic's conditional release included that he must surrender his guns, take medication— he was known to have a benign brain tumor among other undisclosed maladies, and stay away from other defendants.
If he was convicted he would have faced a maximum penalty of 21 years and 6 months in prison and more than $1 million in fines, according to court records, but— for an unknown reason— Lopatic was hospitalized at Lancaster General, where he died on Sunday, July 3, according to his obituary.
No cause of death reported.
https://dailyvoice.com/pennsylvania/lancaster/politics/pa-marine-dad-of-5-accused-of-attacking-police-at-jan-6-capitol-riot-dies-suddenly/837065/
Two enlisted men "died suddenly":
July 8, 2022 Sgt. Bryan Micheal Faison, 36, of the U.S. Army, a lifelong Beacon, NY, resident, died suddenly on June 17 in the country of Brunei while serving on active duty. He was born in Poughkeepsie on Jan. 19, 1986, son of Sandra (South) Faison and Micheal Faison. Bryan was a graduate of Beacon High School (class of 2004) and earned a degree in applied sciences at Hudson Valley Community College.
Bryan enlisted in the Army on March 24, 2014, and proudly served up until his passing. For his service, the Army awarded him with the Army Commendation Medal with two Oak Leaf Clusters (ARCOMM with 2-OLC), Army Achievement Medal (AAM) and the Army Good Conduct Medal with two knots (AGCM 2nd award).
Aside from serving his country, Bryan had a passion for photography. He loved football and was an avid San Francisco 49ers fan. He also enjoyed hiking and baseball, and loved being at the beach with his wife and children.
No cause of death reported.
https://highlandscurrent.org/2022/07/08/sgt-bryan-faison-1986-2022/
Navy sailor found dead aboard USS Carl Vinson, officials confirm
The carrier (CNV 70) was pier side at Naval Air Station North Island, which is located at the north end of the Coronado peninsula on San Diego Bay in San Diego. The sailor was pronounced dead on the scene.
The sailor's cause of death is still under investigation, but officials say they do not suspect foul play or suicide at this time.
Officials say they will not be releasing the identity of the sailor until 24 hours after the family has been notified.
https://www.msn.com/en-us/news/us/navy-sailor-found-dead-aboard-uss-carl-vinson-officials-confirm/ar-AAZqMZu
Three student athletes "died suddenly":
ALABAMA STATE SOPHOMORE LINEBACKER AWYSUM HARRIS FOUND DEAD IN DORM ROOM
The athletic director of Alabama State University released a statement:
"The Athletic Department mourns the loss of one of its talented student- athletes, and our deepest sympathy is extended to his family," said Dr. Jason Cable.
The AD, head coach Eddie Robinson and the school's president Quinton T. Ross, Jr. discussed the death of Harris with the Hornets football team Sunday evening.
Ross left a message on his Fake-Fact-Checker Facebook page revealing that Harris apparently died of natural causes.
https://www.blackenterprise.com/alabama-state-sophomore-linebacker-awysum-harris-dies-school-says/
Alabama State University "vaccination" policy:
https://www.alasu.edu/student-life/student-well-being/submit-covid-19-results
Harlem student-athlete, 17, dies after sudden medical diagnosis
According to a GoFundMe set up in her honor, MacGregor had been complaining of blurry vision and some dizziness. An MRI on June 28th revealed a large mass in her brain, which required an immediate hospital visit. She was admitted for surgery on Friday and complications arose.
The Harlem High School community has rallied behind her family. The girls' basketball team tweeted to her sister, a former Huskie, saying "You were our captain and leader for many years. We are here for you as you grieve the loss of your beloved sister. We love you and we got you."
No cause of death reported.
https://www.mystateline.com/sports/local-sports/harlem-student-athlete-17-dies-after-sudden-medical-diagnosis/
https://www.hudsonstarobserver.com/obituaries/benjamin-prince/article_881d93e1-91a0-5e44-8dcf-9ebbceb21a46.html
Kansas college football player dies in 'devastating' cliff diving accident: 'People were just drawn to him'
Brexten Green, 20, died Saturday at the Dripping Springs area of Oklahoma's Grand Lake, about 182 miles northeast of Oklahoma City, after jumping off the cliffs there, according to Emporia State University.
The death of the Cashion, Okla., native is "a devastating loss for the Green family," said Emporia State football coach Garin Higgins.
According to the obituary, Green spent Saturday "doing one of the many things he loved — enjoying friends.
"He was at Grand Lake and decided to go jump off the cliffs — in true Brexten fashion he was living to the fullest," continued the obit. "Tragically after going under the water, he never resurfaced."
https://www.msn.com/en-us/sports/nfl/kansas-college-football-player-dies-in-e2-80-98devastating-e2-80-99-cliff-diving-accident-e2-80-98people-were-just-drawn-to-him-e2-80-99/ar-AAZkrkd
Emporia State University "vaccination" policy:
To protect ourselves and our campus community, urges [sic] all ESU students, faculty and staff who are medically able to be fully vaccinated against COVID before returning to campus for the fall.
https://www.emporia.edu/covid-19-information/
Two coaches "died suddenly":
July 10, 2022 SLIPPERY ROCK [PA] — Slippery Rock University president William J. Behre released a statement announcing that SRU women's basketball coach Bobby McGraw died unexpectedly Sunday.
A 1990 Mars Area High School graduate, McGraw was head coach of the SRU women's basketball program for eight years. His 77 career wins rank fourth in program history. He was also an assistant coach at La Roche University for two years and served as a varsity assistant basketball coach briefly at Karns City and Freeport high schools.
https://www.cranberryeagle.com/2022/07/10/sru-womens-basketball-coach-bobby-mcgraw-dies-unexpectedly/
Slippery Rock University encouraged "vaccination":
SRU has partnered with Giant Eagle Pharmacy to provide the vaccines and participants will have the choice of shots produced by one of the three major pharmaceutical companies, Pfizer, Johnson & Johnson or Moderna.
People do not have to register in advance and staff will be available to help them complete the necessary paperwork and schedule a second shot if they are not receiving the J&J single-shot vaccine. Those needing a second shot of the vaccines will be able to receive it at a third clinic at SRU, 8 a.m. to 4 p.m., Sept. 17, or at the Giant Eagle Pharmacy in Slippery Rock.
https://www.sru.edu/news/080321a
McKendree Athletics Mourns the Sudden Passing of Former Assistant Volleyball Coach Christian Staple

"I am very saddened to hear about the sudden passing of Christian. He was a up-and-coming head coach in men's volleyball and was an amazing human being and one of my best friends," McKendree head volleyball coach Nickie Sanlin said. "He was the most loyal person you've ever met, who only saw the best in everyone. There are no words that can describe what he meant to me. Our prayers and thoughts go out to Christian's family and the Benedictine Athletics Department at this time."
https://mckbearcats.com/news/2022/7/8/mens-volleyball-mckendree-athletics-mourns-the-sudden-passing-of-former-assistant-volleyball-coach-christian-staple.aspx
McKendree University "vaccination" policy:
We continue to strongly encourage our campus community to get vaccinated and boosted against COVID-19. The Mild Omicron variant of COVID-19 has increased positivity rates in our region, and we are aware that our ability to return to a near-normal spring semester is dependent on the majority of our community members being vaccinated. In accordance with Illinois Gov. Pritzker's Executive Order 2021-20 issued on Aug. 26, 2021, all Illinois higher education personnel and students on campus must receive the COVID-19 vaccine or test weekly. Individuals that work or take classes exclusively remotely are exempt from this vaccination mandate.
https://www.mckendree.edu/news/coronavirus-2020.php
Former Vanderbilt football player Jimmy Williams dies at 43
Williams had recently suffered from an illness, according to The Advocate in Baton Rouge. Additional details weren't immediately available. Vanderbilt declined to provide cause of death, citing the family's wishes.
https://news.yahoo.com/former-vanderbilt-football-player-jimmy-034413162.html
Bernard Toone, member of Marquette's 1977 championship team, dies at 65

Toone's death due to cancer was announced by MU on Monday.
https://www.yahoo.com/entertainment/bernard-toone-member-marquettes-1977-174110599.html
'We are all devastated.' Radio engineer for Dallas Cowboys, Texas Rangers dead at 56
Nichols-Payne, 56, collapsed in the Globe Life Field parking lot before Sunday's Texas Rangers game, according to the Associated Press. He later died at a hospital.
He had worked Dallas Cowboys and Texas Rangers broadcasts for more than 30 years, first at KRLD-AM and then 105.3 "The Fan."
No cause of death reported.
Read more at: https://www.star-telegram.com/sports/mlb/texas-rangers/article263342293.html#storylink=cpy
https://www.star-telegram.com/sports/mlb/texas-rangers/article263342293.html#storylink=cpy
Car show in memory of former Covington resident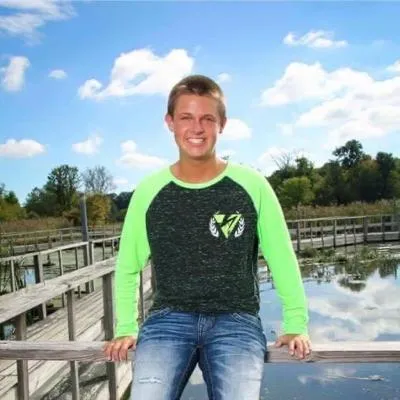 DANVILLE — Colton Wright loved cars and a car show will be at the Village Mall this weekend in his memory.
The first Colton Wright Memorial Car Show will be from 10 a.m. to 3 p.m., with awards at 2:30 p.m., Saturday, July 9 at the Danville Village Mall, 2917 N. Vermilion St., parking lot near the former Sears and Carson's.
Registration is from 10 a.m. to 11 a.m. The fee is $10 to enter a car, truck, motorcycle or golf cart. Dash plaques will be given to the first 50 entries.
There will be four food trucks, raffle drawings, a 50-50 raffle, and hats, t-shirts and bracelets will be available. Music will be provided by Mike's Karaoke.
The event is sponsored by the Village Mall and Colton's family and friends.
Colton, 24, formerly of Covington, Ind. died unexpectedly on Dec. 9, 2021, in Sarasota, Fla.
https://www.commercial-news.com/news/car-show-in-memory-of-former-covington-resident/article_3ac681fc-f876-11ec-bed7-278b5796ebf9.html
Rochester comic shop owner dies after sudden illness
Kelly Moore, Cotten's sister, announced his death on Fake-Fact-Checker Facebook on Tuesday. "It is with a heavy heart that I let you know Craig passed away on Monday night. We will be having a Celebration of Life sometime in the next few weeks. I will post the details once they are set," she wrote.
Cotten fell ill on June 23, when what he believed was just a cold turned into something more serious. Doctors at Mayo Clinic's Saint Marys Hospital told him that his organs were shutting down due to septic shock, according to his family. He was diagnosed with kidney stones and pneumonia as well as a very aggressive acute leukemia. Cotten's Book Review store, which he staffed by himself, is closed.
No age reported.
https://www.postbulletin.com/business/rochester-comic-shop-owner-dies-after-sudden-illness
Community icon, photographer Frank Caperton, 59, dies
Caperton's friends remembered him as both serving the community and supporting his family with his computer expertise and with his photographs, including the weekly Post of the Town photo page in the Murfreesboro Post. He received a business degree from Middle Tennessee State University in 1987. Caperton was the treasurer of the historic Sam Davis Home board, a former president of the Rutherford County Historical Society, and an active member of the Murfreesboro Rotary Club.
No cause of death reported.
https://www.murfreesboropost.com/community/community-icon-photographer-frank-caperton-dies/article_3d17a46a-fe64-11ec-93ce-ab94c8ceb9a2.html
Shine King founder James Cole, whose shoeshine clients included the famous, dead at 78
July 11, 2022